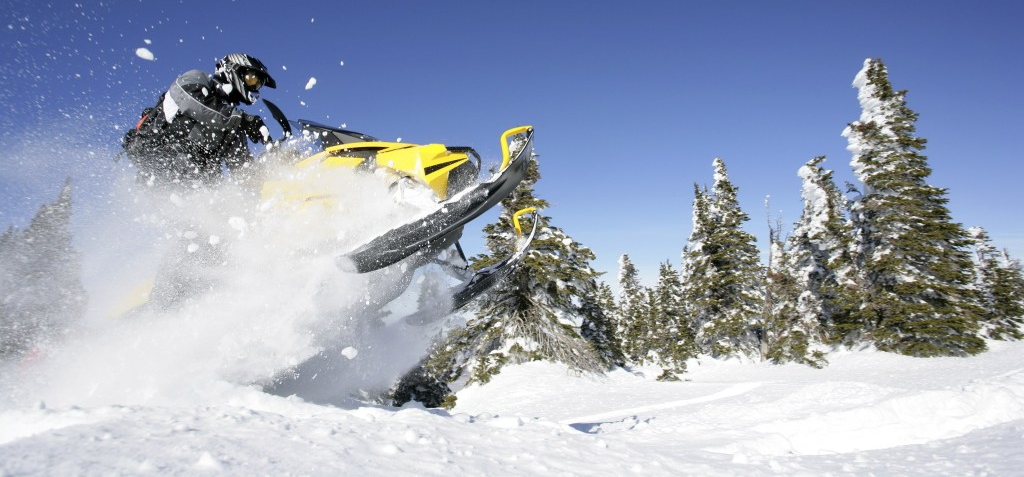 Ideas For a Better Snowmobile Tool Kit
Getting out on your snowmobile, enjoying the great outdoors is good for the soul.
Proper planning as well as a good tool kit can save you some headaches.
---
Items You Should Consider Having In A Snowmobile Tool Kit
Spare Spark Plugs and Plug Tool

– If you're not using AMSOIL synthetic two-stroke snowmobile oil, plug fouling can be a problem you will experience out on the trail. Having a spare or two means you can quickly swap out a fouled plug. Many sleds come with a handy tool to help you get the job done, if not get one into your kit.

Tools

– There was a time when most snowmobiles came with a tool kit containing some handy tools. Nowadays, most sleds come with a spark-plug tool and possibly a clutch tool to replace the belt. For your own tool kit include a small wrench set, vise grips, needle nose pliers, allen key set, combo screwdriver, torx combo set, 3/8" drive set with ratchet, small folding knife.

Zip Ties

– An item that can provide a temporary fix for many problems. They are strong and easy to use.

Pull-cord (Starter) Rope

– It is possible for the starter cord to fail when you are out on the trail. Pack an emergency rope so you can get going again. Today, some electric-start sleds don't come with a pull cord. What if the battery fails. In that case, you can wrap your emergency pull-cord rope around the primary clutch to start the engine.

Tow Rope

– Burying the sled in a deep drift can be fun for some, but getting stuck is a bummer. Have a tow rope handy so your buddy can tow your sled safely.

Duct Tape or Electrical Tape

– This flexible tape can be used for gathering together loose wiring, wrap a broken hand grip, or mend a broken plastic shroud.

Bailing Wire

– Considered to be a core item of the tool kit. Along with the tape in your kit, this can be used for an adhoc repair if your sled is damaged.

Fuel Hose

– Don't say you are out of gas. If that should happen, spare hose will help you borrow fuel from another sled. As well, spare fuel hose gives you the ability to repair a broken fuel line. If you are riding a two-stroke sled, extra oil is essential.

First-Aid Kit

– You or another rider could have an accident and become injured. Be prepared.

Survival Kit

– Also important to ensure you can protect yourself during bad weather should your sled become disabled. Have items such as flashlight(Head lamp), fire-lighting tools, whistle, flare, compass, emergency blanket, hand warmers, small survival shovel, extra pair of gloves, high-energy snacks (Cliff Bars) and water.
Feel free to leave a comment to improve this list to the benefit of others.