AMSOIL Products for Marine Applications
WHY AMSOIL?
AMSOIL has high-quality synthetic motor oil for use in two-stroke marine applications that specify NMMA TC-W3, including those made by: Johnson/Evinrude®, FICHT®, E-TEC® (replaces XD100™ 2-Cycle Oil), Mercury® EFI & Optimax®, Yamaha®, Nissan®, Tohatsu® TLDI®, Suzuki®, Mariner®, Force®. Formulations for use as direct injection oil or premix.
AMSOIL four-stroke marine oils NMMA FC-W approved and "warranty certified", cover the popular brands in applications of inboard, inboard/outboard (I/O) and personal watercraft motors.

Four-stroke outboard motors: Honda®, Mercury®, Yamaha®, Johnson®/Evinrude®, Bombardier/BRP®, Suzuki®, Nissan®, Tohatsu®, OMC®, Volvo Penta®, Mercruiser®, Chevrolet®, Ford®

Inboard and I/O: Mercruiser®, Volvo Penta®, OMC®, Chrysler® Marine, Crusader®, Marine Power®, Chevrolet®, Ford®

Personal Watercraft: Honda®, Yamaha®, Bombardier/BRP® (Sea-Doo®), Polaris®
As the technology used in today's marine applications has evolved, AMSOIL has remained ahead of the curve in performance and protection with products formulated to deliver clean engine performance and control harmful deposits, wear and rust. AMSOIL synthetic lubricants are engineered to protect your watercraft in all conditions so you can remain carefree and on the water longer.
Fishing Boats
A bad day of fishing beats a good day at work, but subpar engine performance or malfunction can ruin any day on the lake. AMSOIL synthetic marine lubricants are formulated to keep two- and four-stroke engines operating reliably at peak efficiency so your time on the water remains stress-free.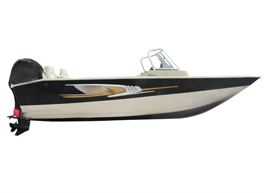 Pleasure Boats
From high-speed watersports to idle rides around the lake, pleasure boats offer limitless opportunities for fun. Regardless of your preference — high-rpm towing or low-speed cruising — engine protection is key to keeping the outing from turning from fun to aggravating. AMSOIL synthetic lubricants are engineered to reduce friction for outstanding protection and maximum performance on the water.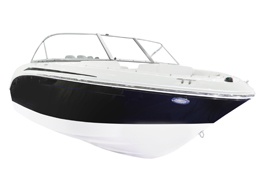 Personal Watercraft
Repeated throttle bursts and sustained high speeds put your personal watercraft to the test. AMSOIL synthetic lubricants are designed to provide excellent wear protection and maximum performance so you can ride harder and play longer.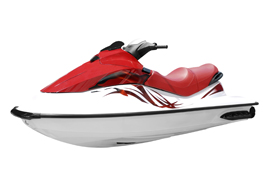 Pontoon Boats
An evening cruise or day-long excursion on the pontoon can offer the perfect way to wind down after a week's work. AMSOIL marine lubricants are engineered with advanced synthetic technology to protect marine equipment, providing reliable performance and peace of mind on the water.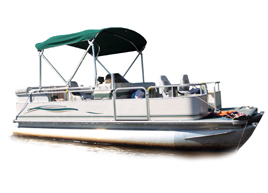 Diesel Boats
Premium diesel watercraft deliver a unique experience on the water. Premium AMSOIL synthetic lubricants help ensure your boat remains protected and performing strong for years of enjoyment.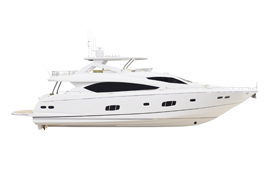 Videos: What every fisherman should know