AMSOIL XL Synthetic Motor Oil: Stronger for Longer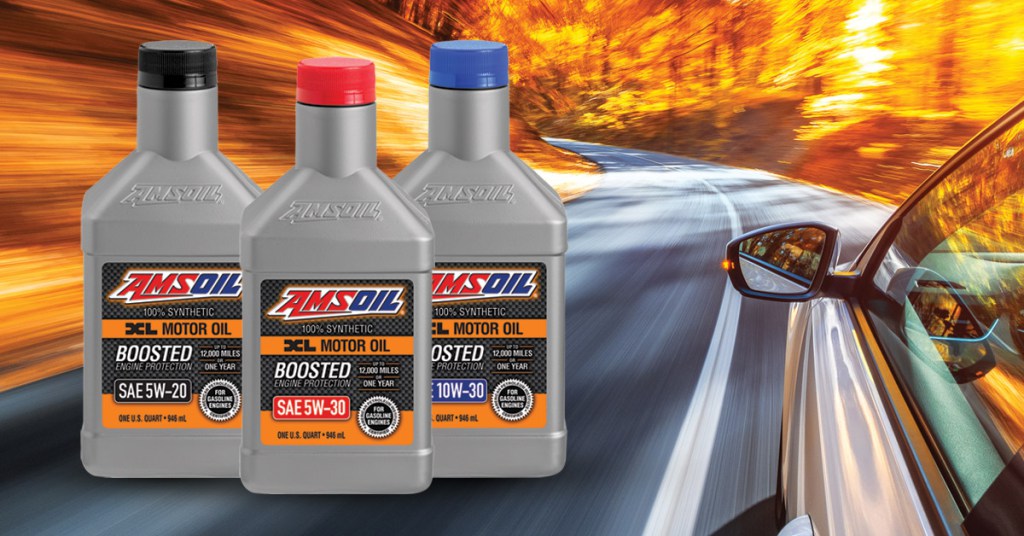 Guide to AMSOIL XL Synthetic Lubricants
AMSOIL XL Extended Life Synthetic Motor Oils provide better wear control, high- and low-temperature protection and increased fuel economy compared to conventional oils. Formulated with friction modifiers, AMSOIL XL Synthetic Motor Oils are fuel-efficient oils that reduce friction-related energy loss. They provide better fuel economy compared to conventional, non-fuel-efficient motor oils.

Formulated with extended-drain boost technology, AMSOIL XL Synthetic Motor Oils provide superior performance for up to 12,000-miles/ 19,000 kms or 1 year.
AMSOIL XL provides:
Up to 12,000 Mile / 1 year Oil Change Interval
Excellent Wear Protection
Remains Fluid in Extreme Cold
Resists Boil Off in Extreme Heat
Aids Fuel Economy
Convenient Access to Options



Videos: AMSOIL Basics
XL Synthetic Motor Oil - Formulated for Excellent Engine Protection and Performance
Resists Oil Breakdown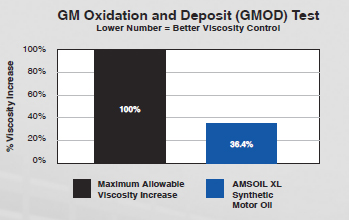 XL Synthetic Motor Oil maintains its fluidity (viscosity) under the most extreme conditions. Some oils break down and significantly increase in viscosity after extended periods of high-temperature operation. These changes can cause excessive oil consumption, engine deposits, accelerated wear and difficult cold-starts. The GM Oxidation and Deposit (GMOD) Test consists of a 5.7L V8 engine running at 293°F (100° hotter than normal) for 100 hours. These severe operating conditions test an oils ability to control viscosity increase, deposits and oil consumption. The testing revealed that AMSOIL XL Synthetic Motor Oil provides 64 percent more protection against oil breakdown 1 than required by the GM dexos1® Gen 2 specification, ensuring protection in extreme temperature.
Quality Oil Filters to Match the Drain Interval
Comments (2)

Share your comments
or ask a question