Don't Just Choose Any Oil. Make it Official.
Motorcycles are expensive and they take a lot of money to keep going. You want to buy the best synthetic motor oil for your motorcycle. The superior protection and performance of AMSOIL Synthetic Motorcycle Oil is recognized by the largest and most influential motorcycle rallies in the nation. The Sturgis Motorcycle Rally, Daytona Bike Week, Laconia Motorcycle Week, Biketoberfest and the Lone Star Rally all proudly feature AMSOIL as their Official Oil. AMSOIL shares your passion for riding. From the kickoff to the motorcycle season in Daytona to the year's closing rally in Galveston, AMSOIL is proud to lend its support to the motorcycle lifestyle.
Dyno Tested
Protection against extreme heat is of the utmost importance in motorcycle applications. The air-cooled V-twin engines used in Harley-Davidson motorcycles can get extremely hot, particularly when idling or traveling at low speeds. If a motorcycle oil cannot withstand hot operating temperatures, its ability to provide adequate engine protection is compromised. AMSOIL Synthetic Motorcycle Oil is formulated to withstand extreme heat conditions beyond the hottest temperatures motorcycles typically experience.



Why Is Synthetic Oil Better for Your Harley-Davidson Motorcycle?
Synthetic motor oil offers many advantages for the big bore Harley-Davidson motorcycles.
Aside from being air-cooled, Harley big bores tend to run higher cylinder temperatures because of the long stroke and comparatively smaller bore which increases the swept area in the cylinder and piston speed for any given RPM. Big twins that are operated in the southern areas of the country where outside temperatures are higher or are used in a lot of stop and go city driving will see elevated temperatures, especially in the rear cylinder. All of these factors put increased demands on the engine oil. Compared to conventional petroleum oil, synthetic motorcycle engine oil offers many advantages. High grade synthetic oils manufactured from PAO (Polyalphaolefins) base stocks offer dramatically better wear protection and excel in high and low temperature extremes. In cold temperatures, synthetic motor oils provide near instant oil pressure and easy cranking during starts.
At high operating temperatures conventional petroleum oil can oxidize, causing increased wear with sludge and deposit formation. On the other hand, synthetic oil's uniform molecular structure is stable and resistant to breakdown leading to cooler operation and preventing sludge and carbon deposits. Synthetic motor oils dissipate heat faster often dropping cylinder temperatures twenty to fifty degrees. Synthetic oils help maximize fuel economy and increase horse power by reducing friction and drag considerably compared to conventional oils. Synthetic oils such as AMSOIL high performance synthetic motorcycle oil also offers the benefit of longer change intervals of up to twice the manufacturer's recommended change interval or one year, whichever comes first. As a result, adding an element of convenience to the purchase of synthetic motorcycle oil.
Videos: V-Twin Tips

"I use this oil in my Harley Davidson. First time I used it in my 2013 Street Glide FLHX 103ci motor just got it back from putting a stage 4 Racing Kit in it and put almost 46.000 miles on it in 3 years and used the 60 weight full synthetic in the motor transmission and primary and changed it every 5000 miles witch didn't take long. It tuned on the dyno at 112 HP and 121 pounds of torque. After spending all that money on the engine I won't it a oil to keep it new inside with no ware on the parts and that's what I got from AMSOIL. Now I own a 2017 Street Glide 107ci and had some work done on that motor also and it is a BAD. It pulls the wheal 1st 2nd and 3rd gear and don't Know when to stop running. After the break in oil was ready to be changed I also had the motor work done on it also and had them to put the best in it. So Y not use the best oil so I had them put 20w 50 in all of Motor Transmission and Primary. Now I just turned it over to 4000 miles on the engine now after are last trip and I don't baby it I run it on the Interstate 80 85 90 depends on how the traffic is flowing and I will fall in and roll with it with no worries about my engine because I know its being protected and staying cooler and no ware and tare. Also the shifting is quitter and smoother and the Transmission like the Engine smooth and no ware and tare. Now I'm fixing to order me some AMSOIL because it is getting close to my oil change and don't forget about there Oil Filter It does the Job that no other filter can and that is all the bad stuff don't get through keep that oil Pure."
Timmy. Hendersonville, Tennessee
Click BLUE product name to view or buy product
Click BLUE product name to view or buy product
AMSOIL Cross Reference

Harley-Davidson Part #

AMSOIL Product

99816-60 HD Engine Oil

99851-05 Formula

99824-03 Screamin Eagle Syn 3

99887-84 Primary Lube

99892-84 Transmission Lube

MVT

Synthetic V-Twin Transmission Fluid

99896-88 Sport-Trans Fluid

99880-73 Type B Fork Oil

99884-80 Type E fork oil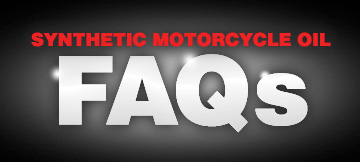 Comments (0)

Share your comments
or ask a question